Ronnie Ronalde is the epitome of a rags-to-riches story, a journey from the streets of Islington, London, to the heights of Broadway and international fame.
He was born within the sound of the Bow Bells in Islington, London. At school young Ronnie soon joined the school Choir which held yearly all London top award appearances at the Central and Country Hall Westminster and the Royal Albert Hall.
When a talent scout heard Ronnie performing he was immediately given contracts to appear in the BBC Childrens Hour and on Radio Luxembourg and Radio Normandy.
After school Ronnie joined Steffani in his "21 Silver Songsters" boys choir act and with them toured Europe, Ireland and the United Kingdom as well as recording his first record in 1938.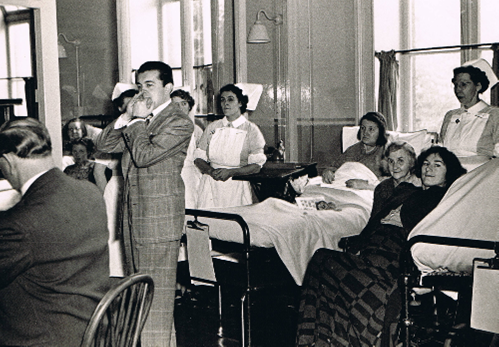 After demob Ronnie returned to the stage as a solo artist and Steffani, who in the meantime had retired his Songsters Act, became Ronnie's Manager. Ronnie became a "Show Stopper".
In 1948 accompanied by "Steffani" Ronnie hit the lights of Broadway's 6500 seater Radio City Music Hal in New York playing four and five shows daily to capacity Audiences for ten weeks as well as the 25 000 seater Grandstand in Toronto for 2 weeks.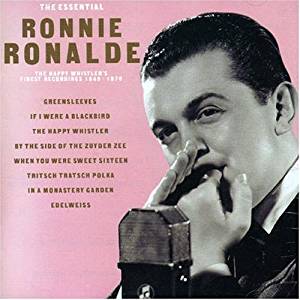 Back in England he smashed all records at the Moss and Stoll Theatres as well as at the Blackpool and Great Yarmouth Summer Seasons; he hit the BBC top listening figure with his Sunday Lunchtime BBC Radio broadcasts and filled the theatres with his Sunday Concerts.
Ronnie's rendition and first Million seller of "If I Were A Blackbird" and B-side "Song of the Mountains" stayed in the "Musical Express" hit parade for 26 weeks. Over 200 more recordings followed.
Dutch Television, AVRO Radio and the Danish Television were early success stories and Ronnie's ThamesTelevision Series "Meet Ronnie Ronalde" was the prelude for David Martin to book Ronnie for his first Australian Tour.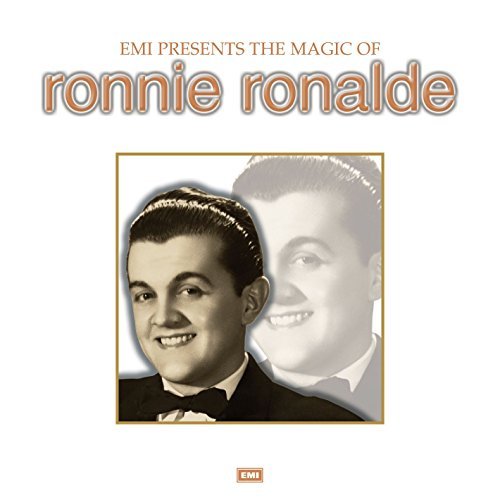 Ronnie whistled "Ave Maria" in the film "Love on the Dole", the theme music in Rumer Godden's film "Inncent Sinners"; "Birdsong at Eventide" in the TV series "The Singing Detective"; "Springtime" in the film "Natures Half Acre" and recently was asked to perform "Mockingbird Hill" in the film "Clubland" with Brenda Blethyn.
The pinnacle to any British artist is a Royal Command Performance. During his performance Ronnie had the Queen rising from her seat to watch Ronnie whistling his bird calls below her box; the Duke tried dismally to copy him.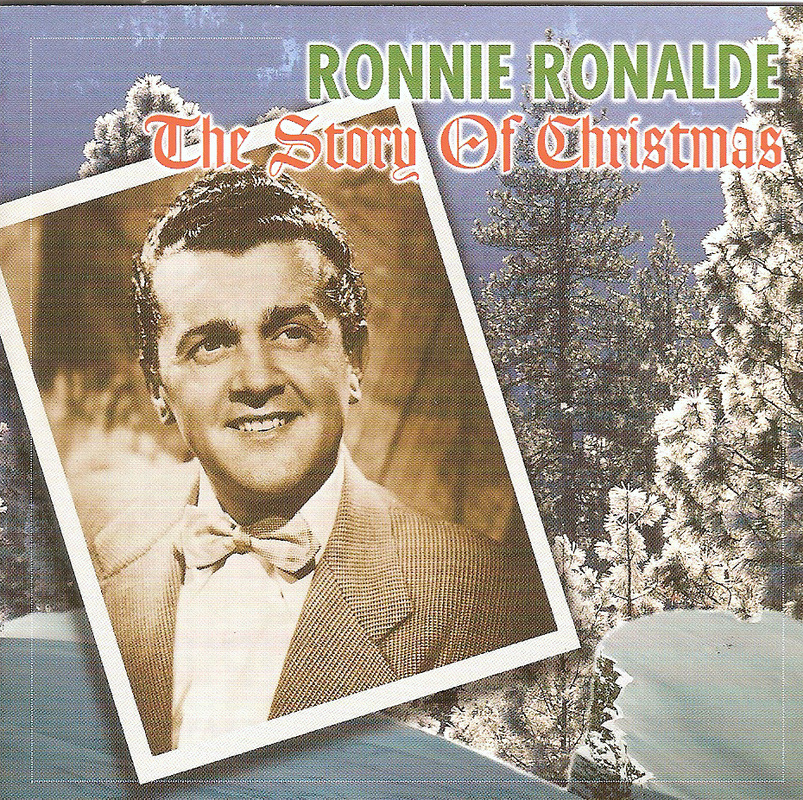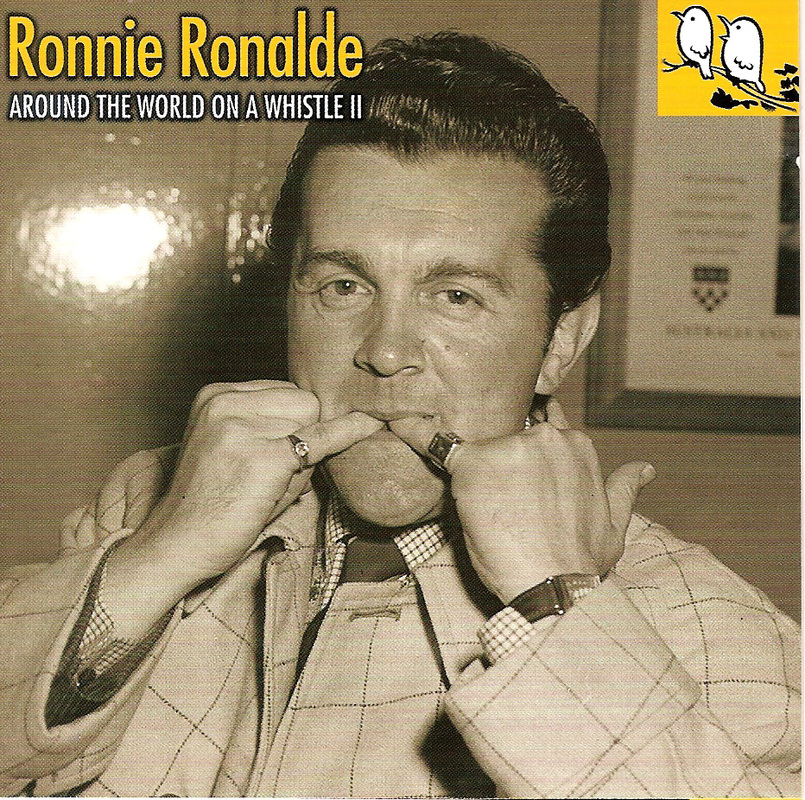 Ronnie's travels took him all over Great Britain, Ireland, Holland, Denmark, America, Canada, to Africa and the Far East entertaining troops and of course Australia and New Zealand where he made many people homesick whilst they listened to is bird calls.
After a Sunday Concert in Guernsey arranged by impresario Sydney James, Ronnie bought a hotel which he sold 30 years later when he moved to New Zealand. Sell-out concerts at the New Aotea Centre were followed by tours not only in New Zealand and Australia but also back to England.
Ronnie spent his 75th Birthday on stage with Neil Finn who was promoting his new CD "Try Whistling This"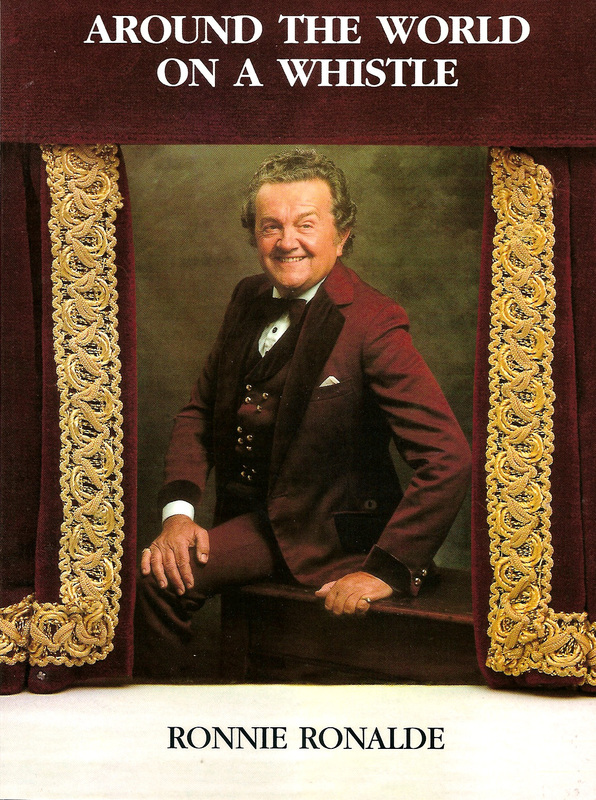 This was followed by an invitation to America where he was inducted into the "Hall of Fame" for Whistlers and was awarded the title of "Whistler and International Entertainer extraordinaire" an addition to his already longtime legendary title of "The Voice of Variety".
During this period he also found time to write his autobiography "Around The World On A Whistle".
Ronnie spent a number of years living in Australia from where he carried on with his yearly tours to England. He was also an avid supporter of Variety, the Children's Charity and was very proud to be a member of the elite "Grand Order of Water Rats" Charity, visiting Lodge Meetings whenever in London.
Ronnie sadly passed away on 13th January 2015.
Every time Ronnie performed over the past few years his fans always asked him when he will record a new album. The result is -Route 86-recorded with Mike McCarthy in Ronnie's 86th year.
"Whistler Ronnie" and his "Whistler Wine"
Whistling is universal, it has no language problems. A noted newspaper stated: "There are many famous Tenors and many famous Sopranos but only one famous Whistler — Ronnie Ronalde -; the Pavarotti of Whistlers. The Pink of Perfection.